So Christmas season is finally here and Netflix has a huge library of movie which help you to enjoy quarantined Christmas.
A lot of variety of choices are there either romantic comedy or animated children movies. Netflix has wide varieties of subscribers across the globe.
Recently, the streaming service has branched out into producing its own original Christmas films, including the hugely popular A Christmas Prince trilogy and The Princess Switch film starring Vanessa Hudgens.
Christmas 2020 has brought with it even more content . Fans are already going wild for Emma Roberts's Holidate, Dolly Parton's Christmas on the Square and The Christmas Chronicles 2.
Here is every Christmas movie that you can watch on Netflix right now…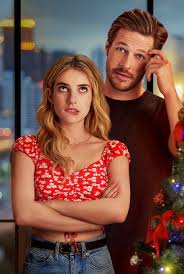 A Christmas Prince: The Royal Wedding
A Christmas Prince: The Royal Baby
A Cinderella Story: Christmas Wish
A Wish for Christmas
Christmas Inheritance
Christmas Land
Christmas Made to Order
Christmas Wedding Planner
Christmas with a View
Christmas Wonderland
Holidate
Holiday in the Wild
Holiday Rush
Let It Snow
My Christmas Inn
A Bad Moms Christmas
Christmas Crossfire
Christmas with the Coopers
Christmas with the Kranks
El Camino Christmas
Just Another Christmas
Pottersville
The Best Man Holiday
Dolly Parton's Christmas on the Square
Jingle Jangle: A Christmas Journey
Alien Xmas
Angela's Christmas
Arthur Christmas
Dr Seuss' The Grinch
Klaus
Santa's Apprentice
Super Monsters and the Wish Star
The Magic Snowflake
48 Christmas Wishes
A Perfect Christmas List
Christmas Break-In
I'll Be Home for Christmas
Nativity!
Nativity 2: Danger in the Manger
Nativity 3: Dude, Where's My Donkey?!
Puppy Star Christmas
Santa Claws
The Christmas Chronicles
The Christmas Chronicles 2
Krampus